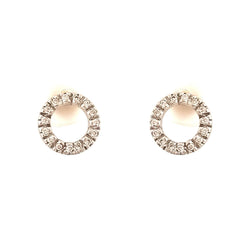 9 kt Yellow Gold Diamond Earrings
SKU: 9YED12
9 kt Yellow Gold Diamond Earrings
These 9 karat yellow gold earrings with 30 diamonds totaling 0.15 carats are a simply spectacular gift for the special girl or woman who is part of your circle of life. On the other hand, sometimes we need to spoil ourselves with diamonds!
Diamonds and circles are eternal so put these on and feel infinite!
With Hand-Crafted Yellow Gold Butterflies.
Start a conversation with us by clicking the button below or contact us by email.