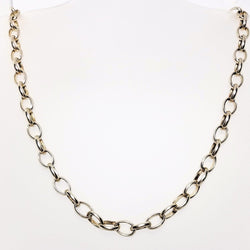 Silver Necklace Big Link
SKU: SN27
Silver Necklace Big Link
Be a big-link babe, in this boss silver necklace! The big links gleam as you take the lead or while kicking back watching the sunset with a glass in hand! 
You will be happy to know that it has a glam matching bracelet - check the item here.
Made in Italy.
Start a conversation with us by clicking the button below or contact us by email.