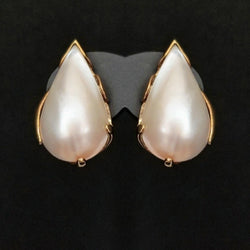 Tear Drop Pearl Earrings
SKU: 9YEPE4
Tear Drop Pearl Earrings
These 9 karat yellow gold pear-shaped pearl earrings will have you feeling the sea breeze flowing on a perfect sunny day. They're a drop from the ocean right on your ears, so get these and sparkle in the sun! 
Clip pin closure to never lose an earring back again.
They measure 2.4 cm in length.
Start a conversation with us by clicking the button below or contact us by email.